2019 has been fully laid out for me already. The biggest change is that I will NOT being doing a full Ironman distance event this year. It will be the first time in the last 6 years that I have not. However, I will be doing 2 Ironman 70.3 events and a few other smaller events. As I reach the big 5-0 my priorities are changing a bit.
The thought of not a full distance Ironman this year is refreshing. No 6 hour bike rides on Saturdays this year. Unless I choose to. I am enjoying the fact of focusing on getting faster at a shorter distance is a nice change of pace. I think the half-iron, or 70.3, distance is a nice combination of endurance and speed that can challenge me and hopefully reap some better performances. Ironman tends to be more of survival test. I want to perform at a higher level and I think 70.3 makes that more attainable.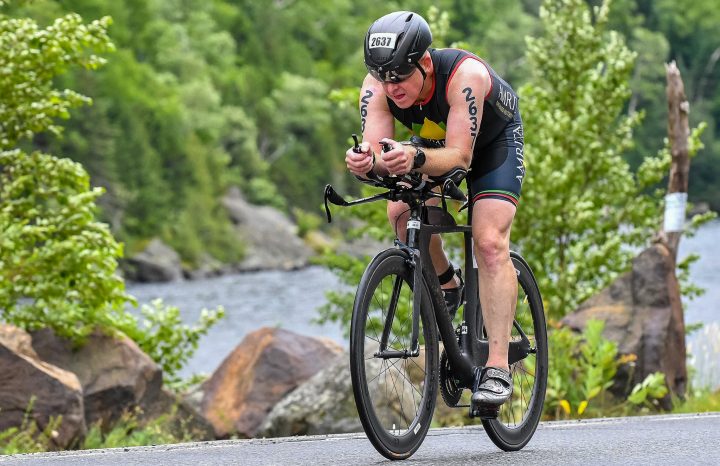 I will kick off my triathlon season in Ironman 70.3 Chattanooga in Tennessee in mid-May. This will be more of an indication of where my fitness lies at the beginning of race season. My wife and I planned to head South early in the season for a training week, so why not do a race too. I will finish up the season at Ironman 70.3 Maine where I will be racing along with my wife, Denise, for her first half-iron distance. A couple weeks before that I will also be doing the local Steelman Olympic Distance event near Quakertown, PA. I have done this several times, so it is a good gauge of my race fitness.
The biggest event this year will be traveling to the country of Bhutan to do the Chomolhari Trek in late Winter/early Spring. This seven-day trek with will take us through the high-altitude, Himalayan region of Bhutan with two passes of 5000m. This trip has been on our bucket list and I felt like there is no time like the present to do it, so were getting it done. We are also book-ending this trip with some time exploring in Katmandu, Nepal and long layover in Dubai on the way home. It is surely forming into a trip of a lifetime.
We will also be spending some extra time in Chattanooga and Maine after our races for some vacation time. We have secured some very cool AirBnB's to be our base camps for exploring both of those areas.
In addition to triathlons and traveling, I am also planning to do some local 5k and half-marathon road running races to help get some running legs under me and also be an early test of fitness. The years that I have done these in the past usually led to better triathlon performance later in the season. I usually struggle on the runs of my early season triathlons, so I would really like to resolve that if I can. The half marathon race will only be a couple weeks after returning from Bhutan, so it could be a rude awaking
I am looking forward to 2019 with its slightly different focus compared to previous years. Instead of a focus on one event, there are multiple events throughout the year. A PR at Ironman 70.3 is probably the only time goal I have this season. So, a finish of less than 5:24 would be icing on the cake.