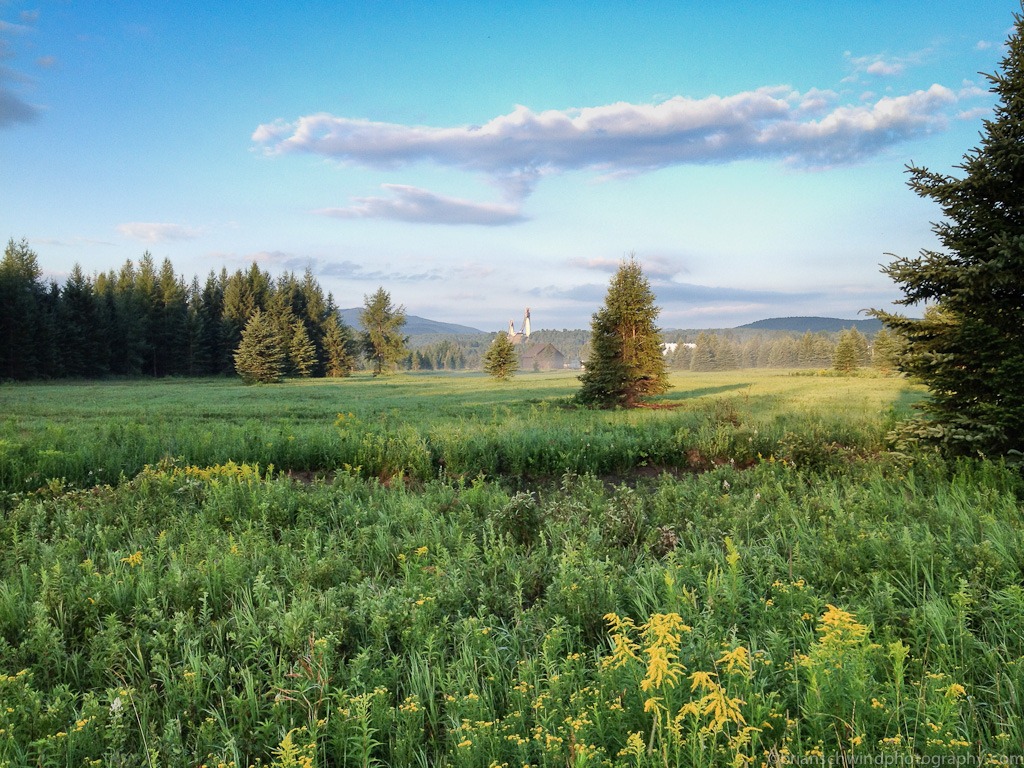 The following is a guide to some of my favorite restaurants, activities and places to stay in Lake Placid. We frequent this area often, mostly in Winter or Fall, but I thought it may be helpful to share some of the things we have learned along the way. I will try to update this list as things change, so check back occasionally for updates.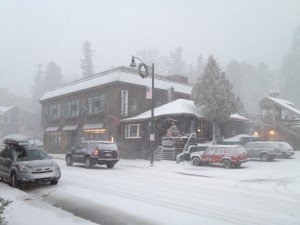 Restaurants
The Good Bite Kitchen – Delicious, healthy, local, vegetarian and vegan food.

Good Bite Kitchen, Lake Placid

Ok, this is my new favorite in LP. It is only open 11am-5pm during the week and brunch on the weekends, but it is worth taking a break from daytime activities and heading into town for a lunch stop here. You have to try one of the "Hand Pies." They are incredible! Menu changes daily and is posted every morning on her Facebook Page or the Daily Specials page on the website. Don't blink or you will miss it. It is a very "cozy" place nestled next to "The Market" and the former "With Pipe and Book" store.

Freestyle Cuisine – Newest kid on the block. This chef used to cook at Alegria Garden Cafe, but has moved down the street to what used to be the Caribbean Cowboy right behind Saranac Sourdough. Some of the staff moved with him, so you know he is good. He is good. There are vegetarian options and local, organic foods. He is also very flexible if you give him some fair warning. Parking is a little better than Alegria too. Definitely worth a stop when in town.
Cafe Rustica

 – Excellent Italian/Mediterranean style food & wood-fire pizza. Dinner entrees range from $18-30. Small place, which can get busy sometimes. This is our favorite. Catty corner to the Price Chopper on Saranac Avenue(

location

).

The Cowboy – (Lunch & Dinner)Wide range of ethnic fusion type dishes. Use herbs and spices to bring out the flavor in their dishes. Entrees do seem a little over-priced, but it is very good. Also have sandwiches and less expensive fare. Their Black Bean Burger is awesome! I would recommend it to carnivores. Located on Saranac Ave.
Pan Dolce – (Breakfast, lunch & Dinner) Veggie burger is my favorite here. Located on Saranac Ave.
Milano North – (Dinner) Vegetarian options. Sits over top of Breakfast Club and Starbucks.
ADK Cafe – This is one of our new favorites since a recent change in ownership. Good local, organic food and usually have several veg-friendly options. We have had occasional slow service, but I think that was just a new waitress. Located on NY RT 73, in Keene, NY which is about 15-20 mins east of Lake Placid.
Generations – Part of the Golden Arrow Resort. Sustainable restaurant with local meats and produce. Open for breakfast, lunch and dinner. Can get busy sometimes if there is alot going on in town. Located on Main St in the heart of Downtown Lake Placid.
Breakfast Club – Good breakfasts downtown. Also serve lunch and dinner, but we never ate their for those meals. Right next to Starbucks in the middle of Main St.
Lisa G's – Most affordable meals in Lake Placid. If you want a decent meal and are watching your pennies this is the place for you. They have a nice bar area with high tables. Can get busy if there is alot going on in town since it is frequented by families.
Blue Moon Cafe – (Breakfast(all-day), lunch & Dinner(Tue-Sat)). Located in Saranac Lake, this little shop has a nice menu covering all sorts of good food. They bake their own breads so anything with that is really yummy. My lunch favorite is the Nada Burger and the Curry Bowl is my dinner entree of choice. They also feature live entertainment some nights. Check the website for specifics.
Chair 6 – When this first opened several years ago it was a casual, serve yourself breakfast stop before heading to the slopes. They had killer pancakes(sweet potato too), huge portions, and take away coffee to fuel you for the day of activity. A couple years ago they changed it to be more formal and they now serve you at your table. Personally I liked it better the old way. The food is still really good, Charlie is an awesome chef, but it is portioned smaller and just more uppity. They also have "Why-Not" Wednesdays with a reasonably set, price-fixed menu geared towards the locals. Check the menu before and make a reservation. Located on the Sentinal Road between the Horse Show grounds and Main St.
Hungry Trout/R. F. McDougall's – Hungry Trout is finer dining and Mc Dougall's is more Irish Pub and casual food. You can order Hungry Trout entrees in the pub. Beautiful view of mountains through large glass windows in the Hungry Trout. Located in Wilmington up NY86 past Whiteface Ski Area.
Skate/Cross Country Skiing
Mt. Van Hoevenberg – (Skate & Classic, Snowshoe. MTB in summer) Former Olympic nordic ski venue. Miles of trails for all abilities. Groomed for all styles of nordic skiing. Ski pass purchase required and purchased at the lodge just below the Bobsled run. Located a few miles outside of town near Cascade Mountain.
Cascade – (Classic only) – I have never skied here since it is classic only. They do have tracks set, but not groomed for skating. Lodge with food, rooms, and pro shop. Must be decent since they are usually pretty full when I go by. May see moose here as there is usually sightings in this area. Located on NY73 outside of LP just before Mt. Van Hoevenberg.
Jackrabbit Trail – (Classic, not groomed, trail fee) Community maintained fee-based ski trail from Saranac Lake to Keene Valley(37 miles). Check the website for more details. You can jump on at different points along the trail. The steel bridge on River Rd. is the one I am most familiar with.
Henry's Woods – Free. Great little trail system right outside of town. Located on the Bear Cub Rd just off of the Old Military Road that skirts going through town by making a left just past the ski jumps. Great trails for classic cross-country skiing, snowshoeing, hiking, trail-running.
The VIC – VIC stands for Visitors Interpretive Center. They have a pretty nice network of trails over near Paul Smith's College in the town of Paul Smiths, NY. They open the trails to classic & skate cross-country skiing and snowshowing in the winter with the right snow depth. Great nature trail  hike in the warmer months and good place for animal watching. You can get there by heading west on NY86 out of Saranac Lake and make a right on NY30 when you reach Paul Smiths.
Hiking/Snowshoeing
Three Ponds Loop(Copperas, Owens, & Winch Pond) – Short, but scenic little loop trail right off NY 86 between LP and Wilmington.
Henry's Woods – Bear Club Road
Owl's Head – Located on Owl's Head Road just off of NY73 in the middle the downhill stretch from Cascade Mountain.
Watersports
Placid Boat Rentals – Located between Mirror Lake and Lake Placid. Boat, bike, SUP, and other small boat rentals. Easy access to either lake. Reasonable pricing too.
Places to Stay
Table of Links