Week 7 was a little bit of deviation from the original plan. I had some free ski passes for Camelback ski area in the poconos, so I took a friend from work along for a free day of skiing. The forecast was to be very cold and windy, and it was, just not as bad as what they were calling for. We bundled up and made sure no skin was exposed. It ended up being a really nice day. I hadn't downhill skiied since last Winter in Stowe, so it was nice to get out on the slopes a bit.
Saturday morning was my new treadmill delivery and the very courteous delivery guys arrived promptly at around 10:30. They started setting up the treadmill and eventually I heard them calling for me from the basement. They regretfully informed me that the plastic connector on the main wire from the motor to the console was broken. 🙁 I was a bit disappointed, but hey shit happens. They left and said they would call Tony at the Fitness Factory Outlet to let him know. Within an hour, Troy from the FFO had called and said he had a spare from another unit and he would bring it up and finish setting it up. It was snowing pretty good out so it took him a little longer than expected. He set it all up and I was all set. Looks like I was going to do a treadmill run tomorrow.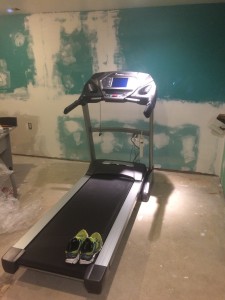 After Troy left, I finally got my trainer ride in. I got a good 3 hour trainer ride in too and followed it up with a 10 minute brick on my new treadmill too.
It was another fairly solid week. I took a rest day on Monday since I was a bit tired after my long run the previous Sunday. I also bagged my long swim on Friday in lieu of skiing all day. I thought maybe I could do that Friday evening, but I was pretty tired after my day of skiing.

On Sunday, I broke the new treadmill by running an actual half-marathon distnace on it. It held up quite well too. The speed on it seems to be a bit lower than what my Garmin was saying. Not a big deal though since I typically pay more attention to my Garmin and heart rate anyway. I also turned the the clock over.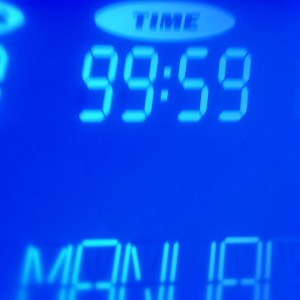 One other note, is my strength training is getting kyboshed more frequently than I care to admit. I really wanted to get into a regular routine but I am usually so tired I cannot muster up the energy to do.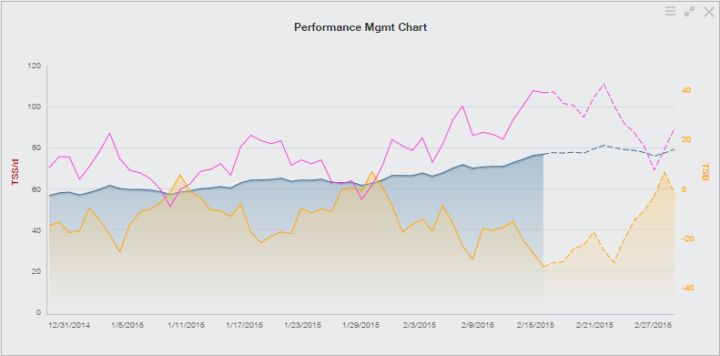 Although my volume was about the same as last week, My intensity(IF) was a little lower taking some stress off my system.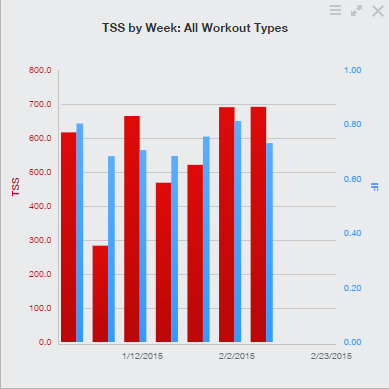 HRV is maintaining a steady level, which gives me some piece of mind that training is going well and I am not overtaxing my system too much.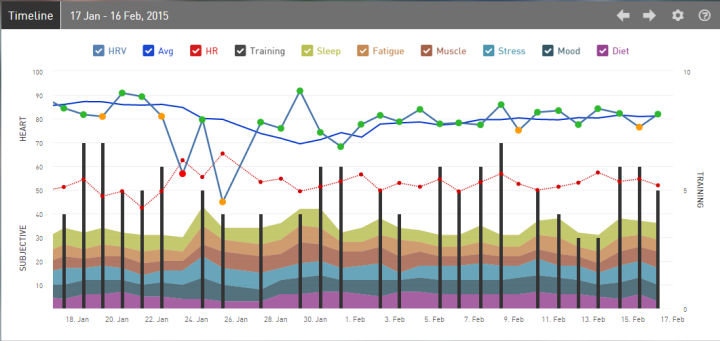 As you can see from the iThlete training guide, Friday was probably a good day to switch gears and do a little skiing.