Week 18 concludes as the second build week before heading into a recovery week. I decided to change from 3 week builds to 2 weeks for a couple reasons: One, it fit my schedule and two, I was planning to up the intensity a bit and being able to recover more often would allow me to sustain this better. Being able to head into my Lake Placid mini-camp in a fresh state will allow me to maximize my training time up there.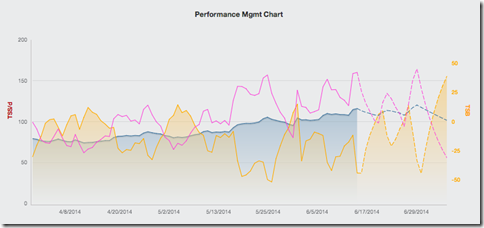 If you read last weeks training update post, you may remember I had some IT band/hip issues during my long run last Sunday. Well I was pretty stoked to find that it was not really a problem for me this week. I had a little bit of a niggle at the end of my hill repeat run on Thursday, but nothing major. I stopped running immediately too. Today(Sunday) I ran locally just in case it flared up again, but it really wasn't a problem at all. I did ice it well when I got home just as a preventative measure.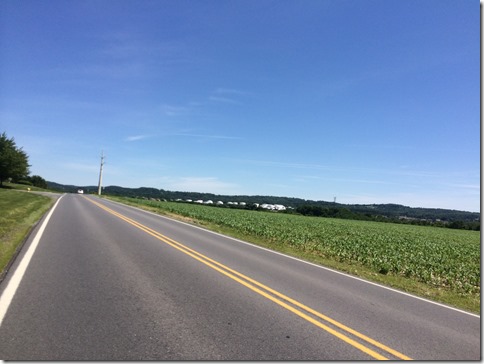 Although I didn't have hip issues on todays run, I did fall a little short of my planned 3 hours. It was a gorgeous day and a little hot. I had planned on circling back home halfway through to refuel a bit, but ended up going out longer than I planned and ran out of hydration and food. I basically ran out of gas around 15 miles and walked the last half mile home. I did intentionally run slower today just so I didn't aggravate anything, so I ended up with around 2:30 hours. TrainingPeaks marked the workout in green on the calendar so it must be ok right? I also figured with the 6:25 century ride the day before I am ok with volume all together. I finished the week with a solid 16:30 hours of training.

Next week is an easy week. Well, relatively speaking. It is pretty crazy that a 10 hour training week is considered an easy one. But it is.
One other item is that I signed up to do the MS City-to-Shore ride in late September. There is a bunch of people from work doing it, so I thought it would be a fun post-season event. I am planning to do the Century ride down and the 75 miler back.
Ok time to go relax…thanks for reading!