Week 15 wrapped up with the end of 3 weeks of building volume. This last week topped out at around 16 hours, with a 4:20 bike ride on Saturday and a 2:40 run on Sunday. Due to my late start on Saturday and dinner plans that evening I wasn't able to get a brick workout in time. Despite the expected fatigue with that volume I have feeling pretty well. I have resolved the issue of not eating enough on the long bike which has made the Sunday runs much more pleasurable.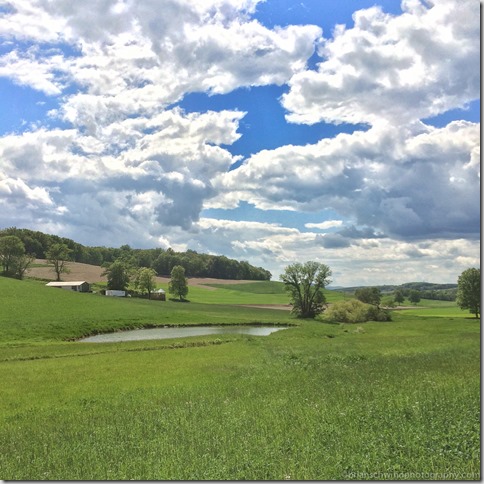 My long bike on Saturday covered the 65 miles Dream Come True ride route which is easily followed with the white DCT marks on the roads. One note is that if you don't see any marks, continue straight since they only seem to mark turns. It is a beautiful ride through the hills and valleys just west of Allentown. I lengthened it up a bit with some extra riding around the area totally about 72 miles total in 4:25 mins. Not too bad for a leisurely ride.
I also transitioned my bike over to my "race" setup for the upcoming Black Bear Half Iron triathlon on June 1st. I washed and lubed up the bike, changed my brake pads over to the SwissStops and put on my carbon race wheels. I also finally got around to putting on my XLab Torpedo Water Bottle Mount between my aerobars. I have had this mount for awhile now sitting in the bag, but was hesitant on putting it on since it didn't fit real well between my bars. I did have to move my aerobars apart a bit because the length of my bars don't give a whole lot of room for the bottle. I also could not find anywhere to mount the computer since there was no room on the Torpedo Mount plate and the headbolt they provided was not long enough to mount on my headset cap. I ended up putting the Barfly mount sticking to the outside on my right aerobar. I actually had to angle it down a bit so my arm didn't keep hitting the lap button. Not an optimal setup, but it does keep me from staring at the Garmin all the time.

I also got a new XLab Mezzo bag to hold all my spare tires and tools underneath my XLab Turbo Wing Mount system. It is pretty nice size to hold stuff and fits nicely out of the way. A much cleaner setup that what I had before. Now with the 3 bottle holders neatly tucked in a more aero position, I am going to take off the frame-mounted cages for races to give a more cleaner profile on the bike.
I realize most of this will do nothing for me on the super-hilly Black Bear bike course, but it is just a prep for Lake Placid which is what is really important.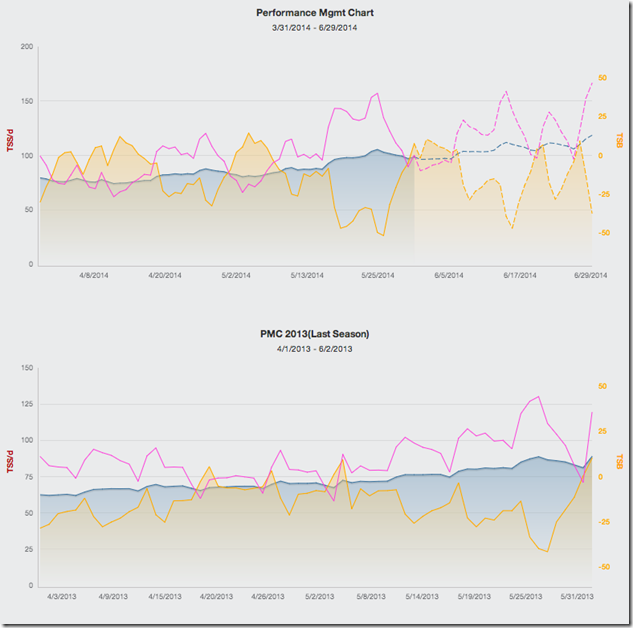 Looking back at last year, I am a couple hours ahead in volume and TSS this year. That is kind of the plan. I am hoping to top out around 17-18 hours here and then start increasing the intensity a little bit. I am also planning on moving to 2 week builds and 1 week recovery from here on out. This tends to benefit me more with the added intensity and it also works into my schedule better too.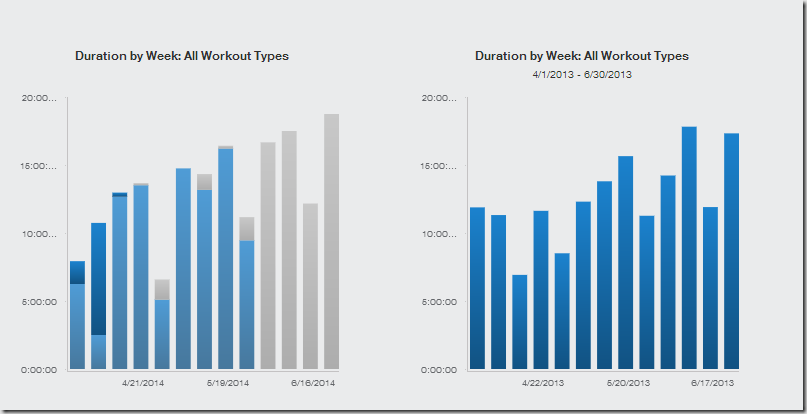 Heart Rate Variability (HRV) has been on a bit of decline, but nothing unexpected from the increase in volume. I have been keeping an eye on it and adjusting workouts accordingly.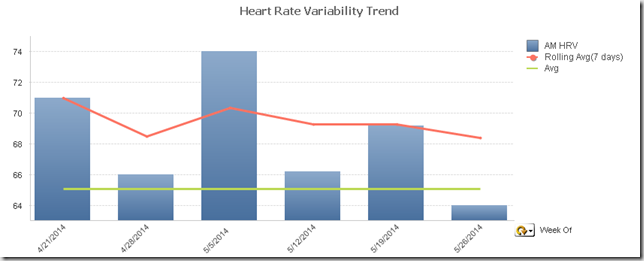 Next week will be a pretty easy week while I rest up for the Black Bear Half on Sunday. This is going to be a pretty demanding race and I will need all the recovery I can get. After that I will be back at it for two weeks starting at about 16+ hours, then a rest week before my training camp weekend in Lake Placid. Things are gonna start to hurt now!