The final build week of the season has been completed…and I have survived! The week started out with some easy training volume with my coach cutting me back to only one-a-days. This gave me some much needed recovery time but also brought about the crappy feeling that comes with a few days of easier training. I knew that after the heavy volume of the previous weekend and the intense heat that accompanied it, I needed that going into this final weekend. Monday to Wednesday consisted of a swim, run, swim respectively. As you can see from my Heart Rate Variability below, that after my long bike on Saturday my HRV continued to decline until about Thursday. (NOTE:The training hours below are matched up with the next mornings' HRV reading.) It did start to rebound a bit after getting back to regular training volumes again.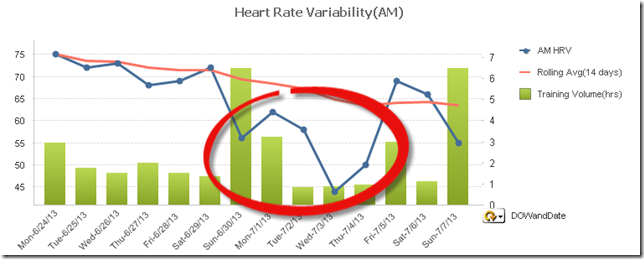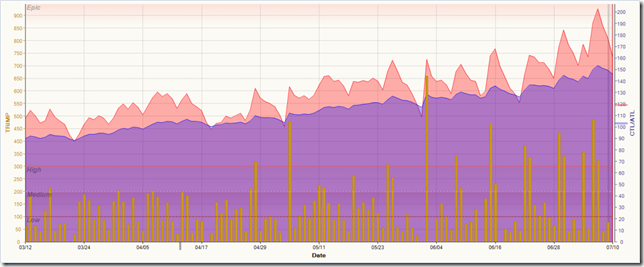 On Thursday, the 4th of July Holiday, we went to a Bike-N-BBQ that friends of ours were hosting. The event consisted of a several group bike rides of varying abilities and distances in the morning followed by a cookout thereafter. I chose to ride the ~53 mile "A" ride and Denise was going to do the 30 mile C ride, which worked out perfectly. My coach had eliminated my Tuesday bike ride this week in anticipation of this special ride. It was a good thing too. The "A" ride was filled with some pretty advanced riders and the pace was very fast especially considering the hilliness of it. We even did a ride over Blue Mountain which I think is a category 3 climb.
Riding my tri bike proved to be an additional challenge for me in keeping up with these guys and their more responsive road bikes. Nonetheless I kept them in eye-shot and maintained as much of a steady pace as I can.  I seemed to catch up with them on some of the climbs which surprised me. I thought that tri bikes are not usually good on climbs. The first half of the ride was also a bit of a struggle as my legs were feeling extremely fatigued and stiff. They did start to come back to normal about halfway through and I finished the ride hanging a bit closer to the pack.
We finished up with a average speed of around 18MPH, which is pretty good considering the ~3600 feet of climbing we did. I think that ride was perfect addition to my training. I don't typically ride with others and it was kind of good to have that extra motivation to push the speed up a bit. After the ride we chilled out and enjoyed nice cookout and a few beers. Everyone at the bbq was really nice and we enjoyed a nice time chatting with everyone. The temps that day were also pretty hot, but thankfully they had some canopy tents that everyone congregated under which made it much more tolerable. It was a nice day out to relax and chill out a bit as this intense training finally to wind to a finish. Unfortunately, I didn't take any pictures of the event. Hmmm…WTH? So unlike me.
The Last Big Weekend…
I decided to take off on Friday to make a 4-day weekend out of the holiday. On Friday I met with Kenrick Smith from TheBruisedBanana to help him out with some web stuff. After that, I headed over to Dutch Springs for my LSD Swim. I got there around 2PM and it was cooking out(VERY HOT!). You have to wear a wetsuit there, so I had no choice but to put it on. The top couple feet of water was pretty warm that day, but every so often you would catch a cool spot. There were many people kayaking that day and it was a bit more challenging sighting and not running into someone. It did take some of the monotony of it. I ended up cutting my swim to only the prescribed 1:05 that my coach had scheduled since it was pretty warm out. If it was warmer I probably would have done the 2.4 miles again. Oh well, save that for July 28th!
Saturday consisted of another 6 hour bike ride with a 30 min brick run to follow. It was forecasted to by dangerously hot and humid on Saturday with Heat Index of over 100 degrees F. I thought it would be good to get out bright and early and try to get most of the work done before the worst part of the day. I mapped out a course to follow the 65 mile Dream Come True(DCT) ride course on my Garmin the night before, but when I went to start out my ride the Garmin locked up on me trying to load it. Arggh! I lost about 34 minutes(9.4mi) of my ride on the unit due to this issue. The ride course never loaded so I was left having to navigate the route by the leftover markings on the road. Unfortunately I did hit a few roads that have recently been oil and chipped(PENNDOT Sucks! Do they ever pave anything anymore?)  and had to figure my way out. I think I did ok though. Ride was really nice and there was one long stretch from Kempton to Werleys Corners that was mostly flat, decent paving and a tailwind the whole way. Ahhh! Although the end of that was punctuated with a nice cat 4 climb up Werley's Corners hill.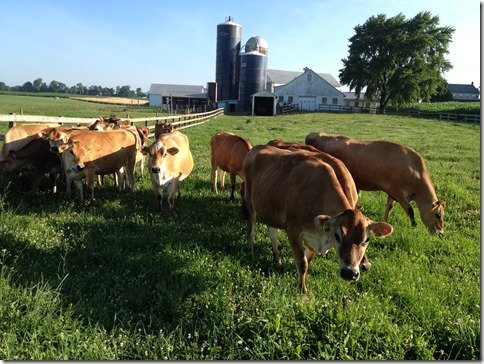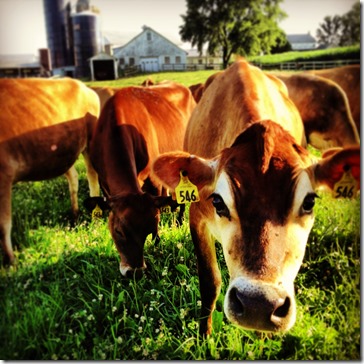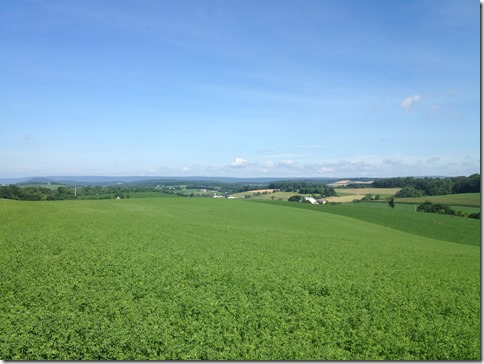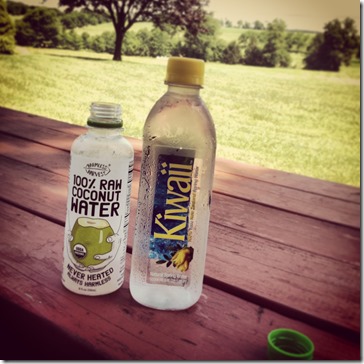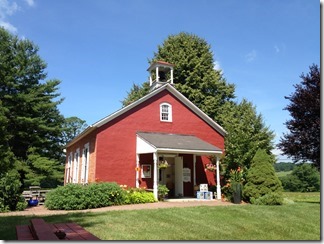 Towards the end of the DCT route I swung through the Rodale Institute Farm and made a pitstop at the store. They had some nice cold coconut water and New Zealand Spring water in the coolers. This tasted like liquid gold at this point as the temperature had really started to rise at this point. I filled up my water bottles from their tap and got back on my way. I still had a couple more hours to go so I headed out to Fleetwood on my typical routes and made my way back home from there to fill up the 6 hours. My black cycling shorts had started turning white at this point due to the rapid evaporation of my salty sweat on this hot day. The one nice thing about riding bike on a hot day though is that you always atleast have a 15-20 mile per hour breeze blowing.
When I got home I quickly changed into my running gear and headed around town to complete my 30 minute brick run. The first mile or two was tolerable, but the last mile was just brutal. The heat had finally caught up to me and I had trouble finishing the last 10 minutes as I made a loop through Lock Ridge Park. I was totally wiped out by the end and I just stood there hunched over for a minute trying to regain my composure a bit. The run this time had taken me to my limit. What would my long run be like tomorrow? Ugh!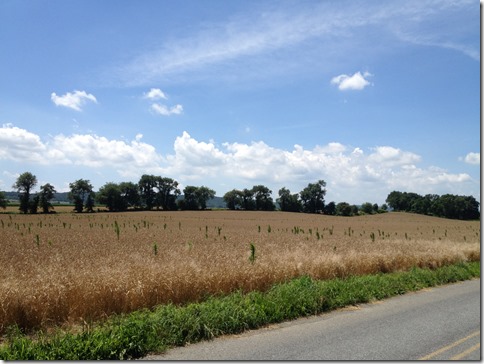 I
headed over to the Lehigh Parkway for my last 3:15 run. I got started a little before 7am and it was already hot at this time. The run had gone pretty much ok through most of the first 2-6 mile loops of the parkway. As I got towards the end of the 2nd loop, my foot had begun to expand and my toes were now jamming in the end of my fairly new Altra 3-Sum running shoes. The website I purchased them from recommended that I get size 11's based on the size 10.5 I had for my New Balance. Apparently I should I have gone a half size more because now my toes were jamming in the end of them. Also just as I was finishing up that 2nd loop I also bumped into a fellow co-worker who has finished Ironman Lake Placid  a couple times and is also competing again this year. This and a fresh change of running shoes gave me a little motivation that I needed to get moving again on the 3rd loop.
The extra motivation got me down to about the 2nd mile and then the hit started to sink in again. Now I was stopping at every water fountain and soak my hat and fill up my empty water bottles to pour over myself. I was really struggling now. So much so that I began cycling through running for 4 minutes and walking 1 minute. This helped and it got me through to finish the 3rd loop and completing the 3:15 that I needed. When I got back to the car I was so wiped out and unfolded my camp chair in the parking lot and just sat in the shade for 20 minutes until I began to regain some composure and stop sweating.
When I had got up that morning I weighed 170 lbs. When I got home from running, after drinking a Nalgene bottle and a bike water bottle full of water, I weight 164lbs! Yikes…that is a lot of liquid lost. I also went through 8-8oz Fuel Belt bottles and had a Amrita bar and a Clif Bar. Where did it all go???
Well, that is that. The hard work is now done and there is not much I can do now to change anything for Lake Placid, except for doing something stupid and injuring myself. The 3 weeks of taper begins and now it is time to let the body recover and get ready for Ironman Lake Placid 2013!! Hard to believe it is only 3 weeks away.  It has been a long 5 years and now it is show time!
Thanks for reading!!!