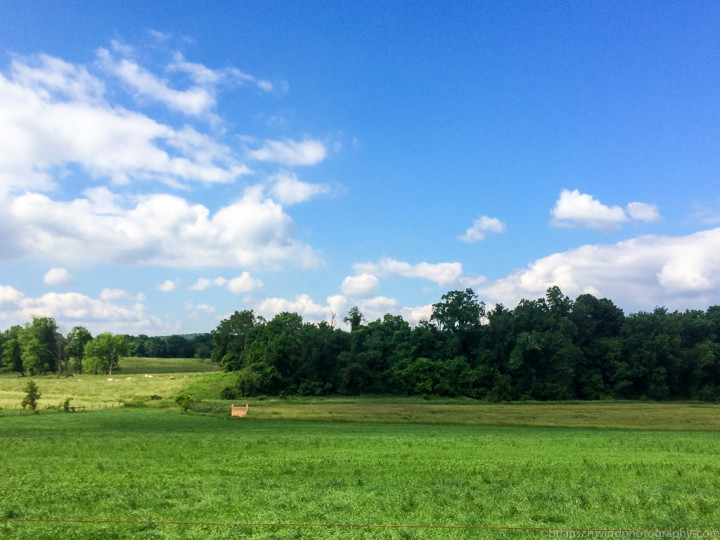 I decided I needed to see some new territory on my long bike ride this week. This along with Longswamp Township decided to cover their entire road system in oil & chips, confirmed that I needed to get out of dodge. I searched around the internet for some century rides and came up with the Round The Valley century out in Lebanon County. It was only an hour and twenty minutes west via a easy drive on I-78 and the registration was a mere $30 + $15 for day of registration. The ride was described as scenic and challenging on the website, and it certainly lived up to that.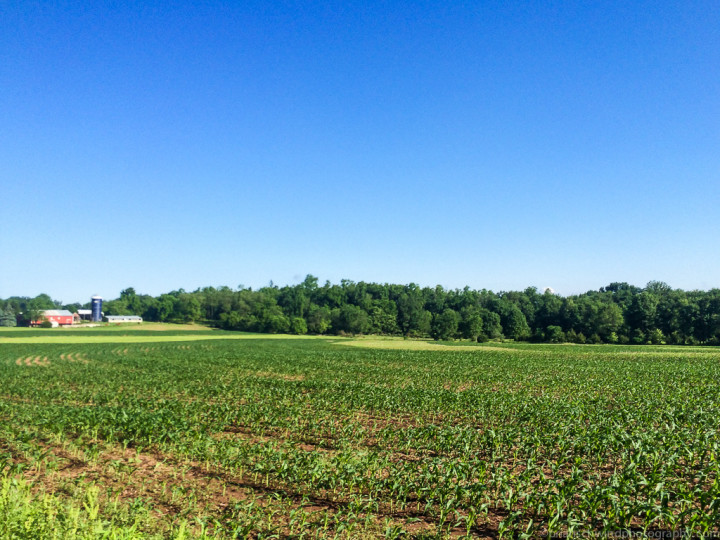 The ride started at the Campbeltown Fire Station where i arrived around 7:30am. The parking lot was nowhere near full, which I was rather surprised. It was a pretty low key event. I went inside, registered and made a bathroom stop and headed on my way. They offered a vegetarian option for post-race food which I was happy to see. I also picked up some car window stickers displaying the 4 feet law for vehicles which I will gladly post in my back window.
I noticed on my drive it was quite windy, but it had seemed to subside a bit since arriving. The ride wound out through some beautiful farmlands and then ascending with a nice climb into some wooded mountainside. The roads were all well marked with an orange "V" with a circle around it with the pointy end of the V indicating the direction. The wind had picked up a bit but the ride was very well protected and it really did not cause that much issue.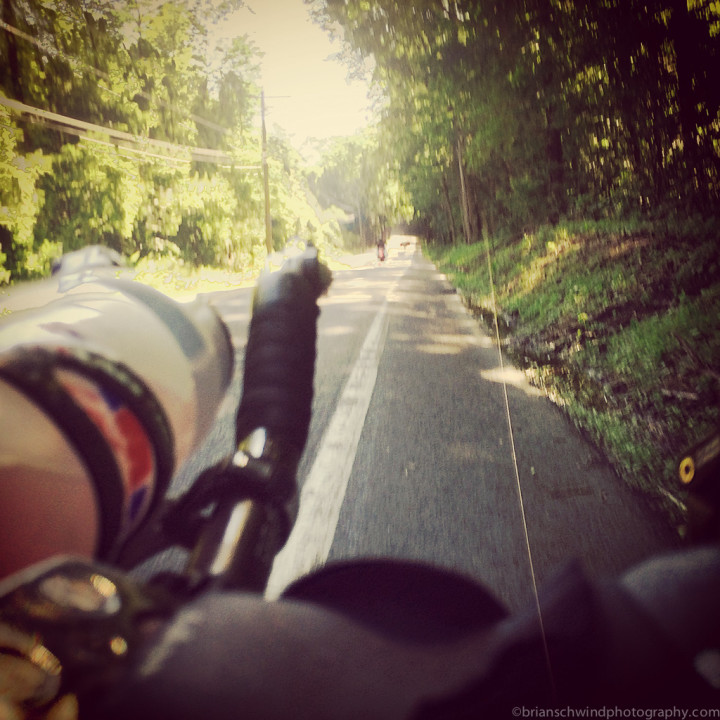 The ride had a great variety of scenery as well as terrain.  We went through some tiny old Furnace villages, gamelands, and forests. My favorite part was the long flat stretch through the Mt. Gretna area. It was mostly flat, well-shaded and nicely paved large shoulder. I was able to get down in the aerobars for the majority of the stretch just cruise.
I was really surprised at the size of the shoulder on most of the roads on this ride. I really didn't think that PennDOT knew what a paved shoulder was, but apparently they do in this part of PA. The majority of the roads were in very good condition on the ride with only a few that were a little rough. I only remember hitting one that was recently oil and chipped, but they must have swept up the extra chips because it was pretty nice. Apparently Longswamp Township does not know what sweeping up chips is all about.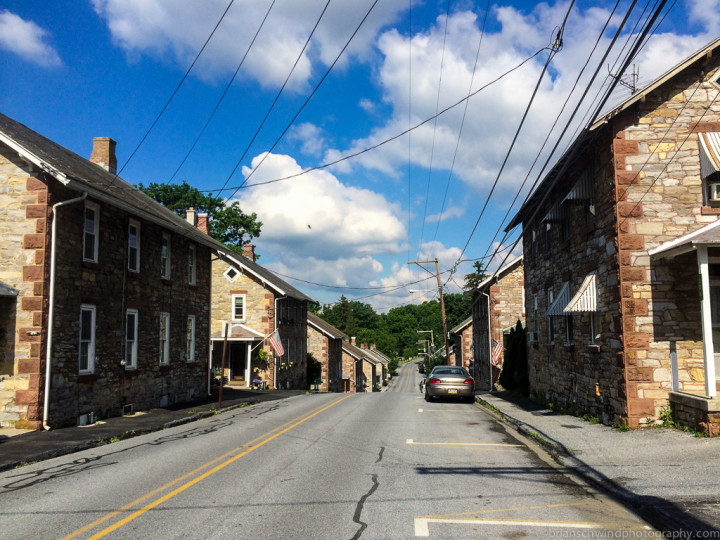 The rest stops had a good assortment of foods with water and Gatorade. Not quite the level of the Suburban Cyclists for the Nockamixon ride, but more than adequate. I actually skipped a couple of the stops all together since I brought my own race-day nutrition consisting of Amrita Bars, Skratch Labs and Chunks of Energy. There was also SAG vehicles monitoring the ride which was probably difficult since it was not very well attended by riders.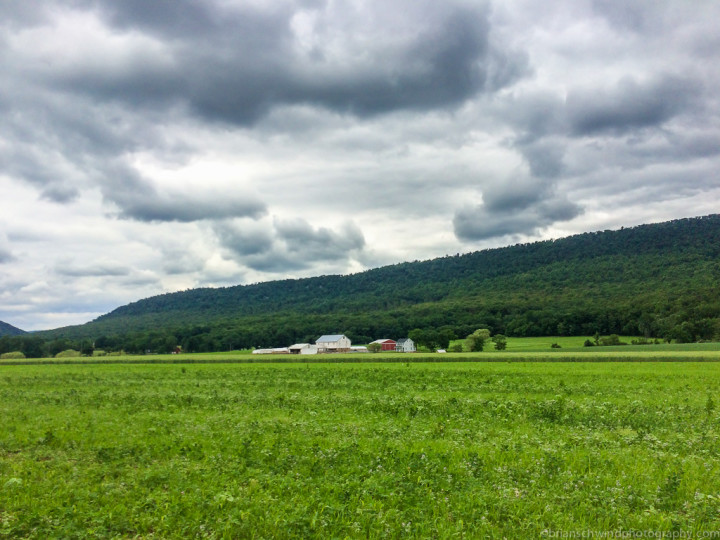 I was frequently riding alone but would occasionally pass people here and there. It was reassuring to see others every so often just to make sure I didn't miss a turn. On one wide-shouldered section of Rt 322 I came up behind 2 guys and a girl with matching kit going at a pretty casual pace. Instead of moving single file and letting me pass, the guy put his arm around the girl and started pushing her faster. What the hell is that? Then the third guy on the left, who had been riding just a foot or so behind them sped up and put his around the other guy. WTF? Is this a love-in or a bike ride? So they still would not let me by and the traffic was steady enough I could not get out in the traffic lane. They eventually caught up to another pack with similar kit on that was going even slower, so with no vehicles I was finally able to get out and pass by them. I really don't understand why they could not let me by them.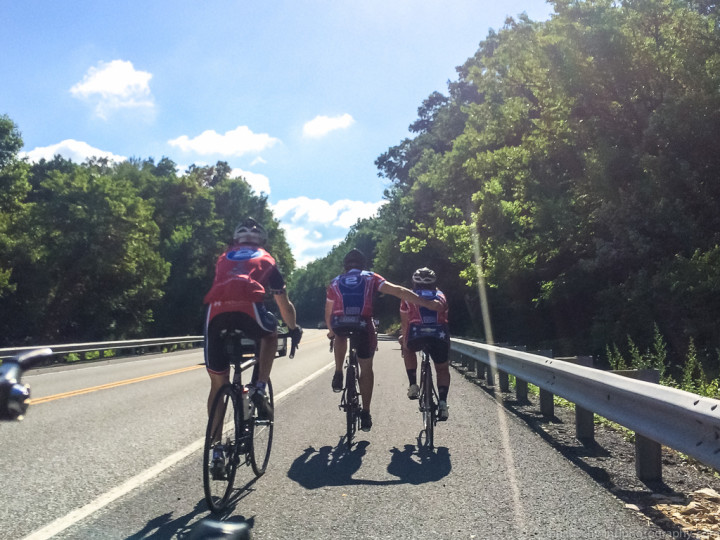 I have to say this is probably one the best century rides I have ridden so far. The scenery and challenge of the course was extraordinary. I cannot believe this ride is not more well-known. If you have a chance to ride this course or do the actual ride next June I would highly recommend it.