The following documents some of the travel and logistics details of our weekend up in Gilford, NH for Ironman 70.3 Timberman.
Getting There
Google Maps show the drive from Allentown, PA to to Gilford, NH to be anywhere from 6.5-7.5 hours depending on the traffic and route you choose. The shortest route takes up by New York City then onto I-95 through Hartford, CT. I had taken that route once before and it was a bit too insane for me. We were also leaving on a weeknight after work, so this would be all the more crazy. So, instead we opted to head north on I-87 up to Rhinebeck, NY, have dinner then take the Taconic Parkway to I-90 West.
We also had decided to split the drive up and stay over night in Lee, MA where we found a nice little place to stay for ~$85 called the Sunset Inn. The place was nothing fancy, but it was clean and not far off the highway. The other benefit is that it is only a short drive to Kripalu Yoga Center, which is a favorite of my wifes'. Since we were close, we were able to head there for a very healthy buffet breakfast which was only $10 each.
We then headed East on I-90 towards Worcester, MA which is pronounced like "woo-sta!" We also continued to shout the name multiple times as we flanked the city via some connecting bypasses. Eventually we ended up on I-93 which took us past Concord, NH where we picked up Route 3 taking us into our final destination of Gilford, NH.
When I signed up for Timberman, I originally booked a room in Concord, NH due to the price and availability and lack thereof in and around Gilford. After Denise decided she was going to volunteer for the race and would have to be there earlier, I decided to seek out something closer. This was a wise decision! Staying in Concord would have made this weekend suck! It would have been too long of a drive and it was worth paying a little more to be closer.
Lodging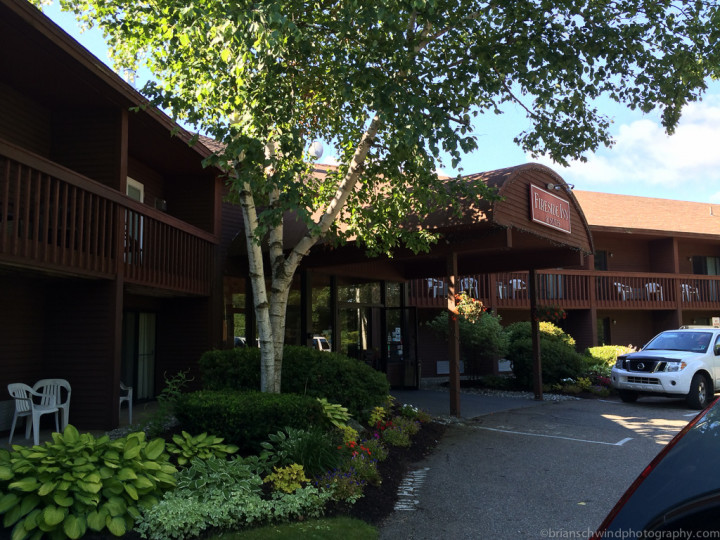 I happened to find the Fireside Inn with vacancy only a few days before leaving for the race. I had changed hotels in Concord twice before that and eventually cancelled them both. I don't think the Fireside ever showed up on Hotels.com or it was just lower in the list because of the price was a little higher. I ended up paying $200/night there and it was so worth it. It was only 3 mile bike ride from the race site at Ellacoya State Park which you could get to by a light traveled road which happened to be the run course. It also provided beautiful views of Lake Winnipesaukee the entire way, which were even more spectacular at 5:30am when the sun was coming up. The bike and run course also went right by the hotel too so if you just wanted to stay there and watch the event you could see 2 of the 3 disciplines right there.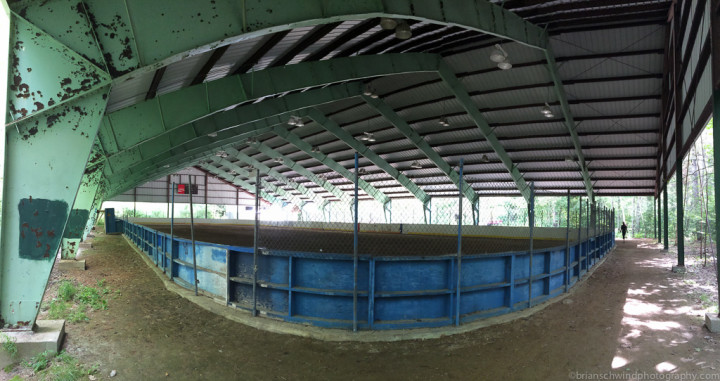 The hotel was also very clean and had plenty of room. Some people in the review complained about the older TV's but that was not really an issue for us. The rooms had a nice big refrigerator and microwave so you can make some things for your early morning pre-race breakfast. There is also a market/deli, liquor store and Pub right across the street too. A short drive will also get you into Laconia, NH which has basically everything you need.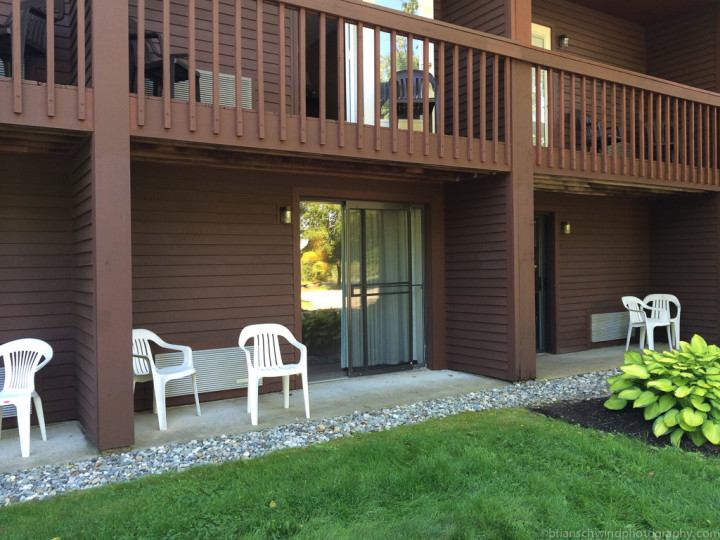 The staff at the hotel are also very friendly and helpful. They give you whoopie pies at check-in and make popcorn in the afternoons whose smell would drift down the hallway luring you in for some. They have and indoor and outdoor pool, nice weight room and access to a local beach on the lake which is $5/person.  They also have full suites which offer a full kitchen if you need that. All the rooms also have little balconies or patios which I liked.
The only negative I could think of was that the hotel was right in the flight path of the local airport, so there was a few planes landing and taking off from time-to-time. The one day I kept getting blasts of jet fuel fumes coming in the screen door, but closing the door and putting A/C on solved that.
Dining
My wife and I like to eat pretty healthy and avoid the chain or franchise restaurants at all costs. I am a plant-based vegan 95% of the time and my wife is more on the "paleo" side. Finding good places for us to eat is usually a bit of a challenge, especially when you are in more off-the-beaten-path places. My wife Denise is a pretty good researcher when it comes to finding places to eat and she did a pretty good job routing them out in and around Lake Winnipesaukee too. So here are our favorites around Gilford…
Tavern 27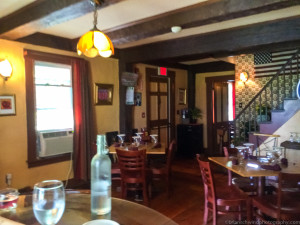 Tavern 27 is located a little bit north of Laconia nestled between the links of the Mystic Meadows Golf Course. It is a family run, farm-to-table American-style "tapas" restaurant which are little larger portioned than your typical Spanish tapas. There are a long list of different dishes to choose from, but our favorite was the Chickpea Fries. My wife was also a fan of the Egg Cups and I though there little pizzas were really good too. The place is very small and it seems they are always busy. The owner told me he has been booked up for several days and has had to turn away many walk-ins. We had lunch there on our first day, but were able to get in for dinner on Sunday night. I would highly advise calling here well in advance unless maybe in the off-season.
The Local Eatery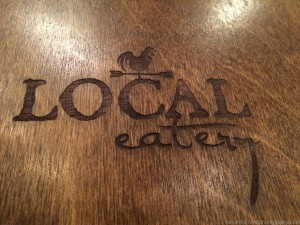 The Local Eatery was another favorite of ours. Also a farm-to-table restaurant and located in the old train station in Laconia. It is a small place but we were able to get reservations on a Friday and Saturday night here during Timberman weekend. Denise enjoyed their local burger so much she had it two night in a row. I had the Chana Masala on Friday night and the house made gnocchi on Saturday. The Chana Masala was a very generous portion while the gnocchi was a bit small. The gnocchi was a little more filling than it looked though and it also left me some room to have the Vanilla Crème Brulee for desert, which I think was the best I have ever had. I also had the hummus plate on Friday which was very good as well. Definitely a place to check out when in the area. They also have outdoor seating.
Kitchen Cravings
Kitchen Cravings is a little breakfast and lunch restaurant just a short drive or bike ride away from the Fireside Inn. It is basically at the other end of the airport runway. Their menu is extensive to say the least. They have tons of options and have no issues with substitutions. My wife was in heaven since she is the queen of substitutions. It isn't very big inside so if there is something going on like Timberman, be prepared to wait.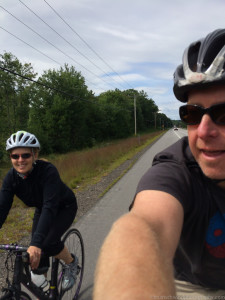 Ellacoya Barn & Grille
The Ellacoya Barn & Grille is a little pub just up the street from the Timberman race venue at Ellacoya State Park. We walked here after the race to get some lunch. Not necessarily the healthiest of the bunch here, but the food was good and it is convenient to the race. I particularly like their Bruschetta and they have a bunch of good beers on tap. I ordered a pizza after the race which I thought was a personal size since it was only $10, but it was huge! I did end up eating 5 out of the 8 slices though.
Summary
We had a really nice weekend in Gilford, NH and I think much of that is due to the logistics of where we stayed in relation to the event venue. Staying in Concord would have made this a much less enjoyable weekend. We had an easy 3 mile bike ride to/from the event which allowed us to not be trapped or have to deal with vehicle traffic. We were able to easily get in and out via the bike course or the run course.