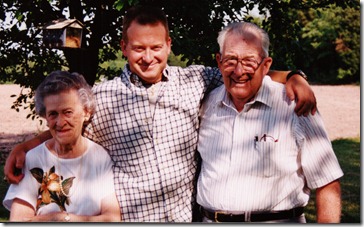 The week 3 update is a little late coming out. The final build week of the first cycle ended with a death in my family. My grandmother had passed away on Saturday night. I was fortunate to see her about 3 hours before her passing. She was a month shy of turning 95 years old and lived a long and fulfilling life. I am very grateful to have been able to spend such a long time with her. For only being 4'11'" she was a tough and determined individual, but yet she still always cared for everyone else. Qualities I really hope I inherited. I am also fortunate to have had 3 of my 4 grandparents live into their middle 90's, another trait that I hope inherited as well. The last thing I had said to her earlier in the week before I had left was "we will meet again" and I know we will.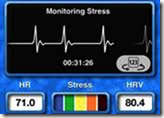 In addition to the sadness during the week, I could feel the effects of three weeks of full build workouts taking their toll on me. I have been playing around with Heart Rate Variability(HRV) to monitor my training and evaluate when I need additional recovery. It is very easy to monitor with the Sweetbeat iPhone app and a heart rate monitor. I noticed that my HRV reading was starting to decline during the week, which would indicate that my body was in need of some recovery time.
Fortunately, next week is a recovery week. I also noticed several workouts where my heart rate was not increasing to its normal bpm's despite an equal intensity. One of my tempos runs I could not get out of zone 2. On a positive note these first 3 weeks of training were about average volume weeks for half-Ironman training, so I am definitely on track and have not lost too much fitness from last season.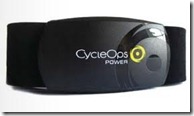 I was also playing around some comparisons of the CycleOps PowerCal heart rate/power monitor to the Kurt Kinetic inRide Power meter on my trainer. The inRide is supposed to be ~+/-1% accuracy so I was curious as to how the PowerCal would fare since it calculates power based on an algorithm using your heart rate. I will cover this more in-depth in another post, but I will tell you it is definitely affected by heart rate fluctuations.
Looking forward to a nice down week and some recuperation time. The Endurance Sports Expo is next Saturday in Oaks, Pa so looking forward to checking that out. I looked through the seminars and nothing looked that interesting, but hopefully I can pick up some near gear to play with.