Week 17 was not the typical recovery week. Usually my recovery weeks start out with some very low HRV readings and a general feeling of "blah". At least in the early part of the week. This week I felt pretty darn good. I took Monday totally off of training and had an easy swim on Tuesday. My HRV, on average, went higher. I skipped my bike workout on Thursday with the intention of doing it Friday since I had off. Friday I had a pretty good swim and  I never did get that bike ride in. Now I have two days off. I did have the St. Luke's Half Marathon on Sunday, so I thought I could justify that.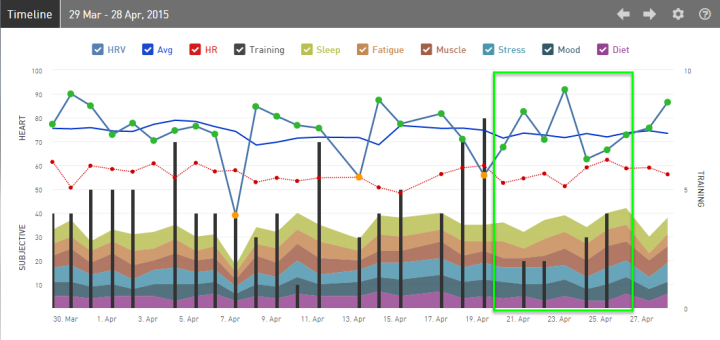 Friday night we had dinner with some friends at The Dime in downtown Allentown. I find myself in Center City Allentown a lot these days? Food was pretty good, but they are still working out some growing pains on the service side. After our dinner, we went to the Wise Crackers Comedy Club at the Ramada Inn on McArthur Road in Whitehall to see Jimmy Carroll. Side-splitting funny guy!! Nothing like have a good laugh.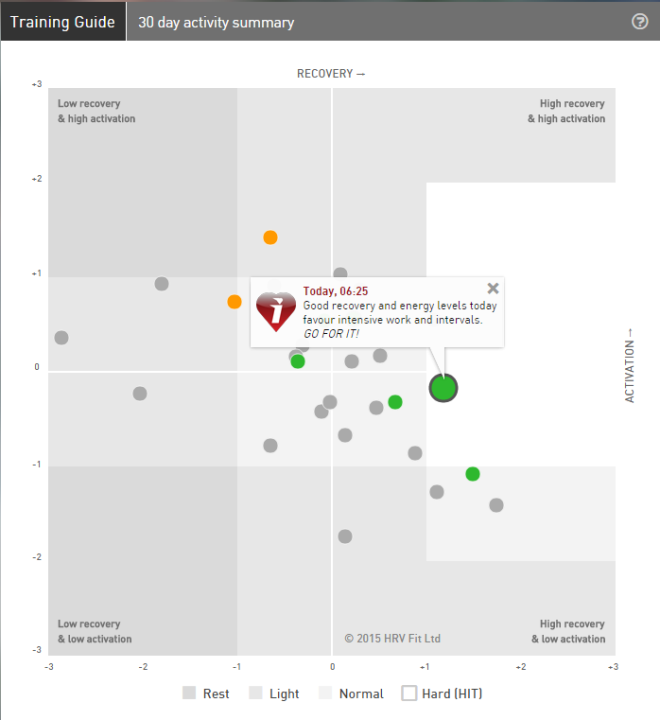 My wife enjoyed The Dime so much that we headed back there in the morning for breakfast. We had to go downtown anyway since I had packet pickup for the half marathon which was just down the street. Food was good, but service still a little lacking. She didn't bring my coffee until after the food…WTH??!
I quickly breezed through the expo and then bumped into a few people I knew and ended up chatting a while. My wife found some sneaker deals so that tied us up some more. Then there was the health food store across the street…more time. DIdn't get out of there until 11am.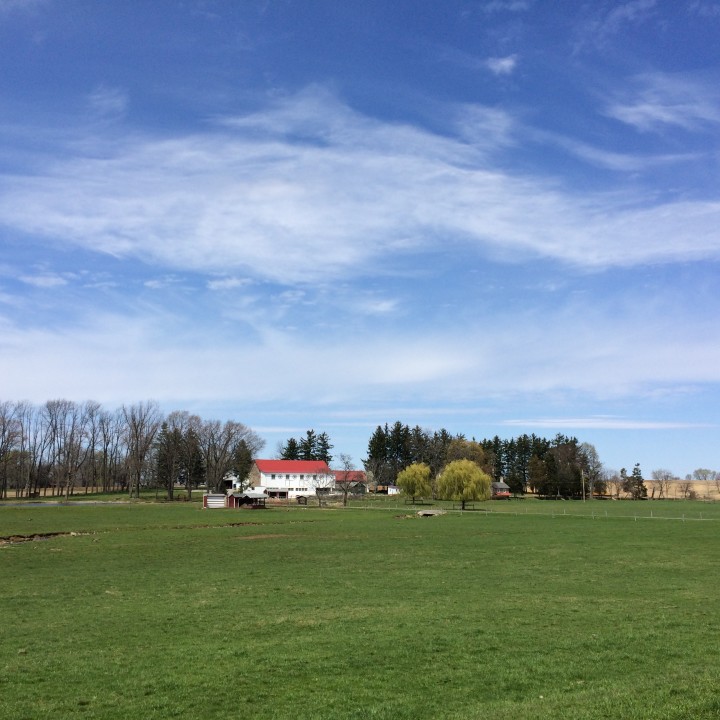 Saturday was a really nice day and I got an easy 3 hour/50 mile ride in. Just enough to maintain my bike endurance and not too much to tire me out for the half marathon the next day.

I wasn't planning to taper for NJ Devilman, but it looks like I will be a little tapered.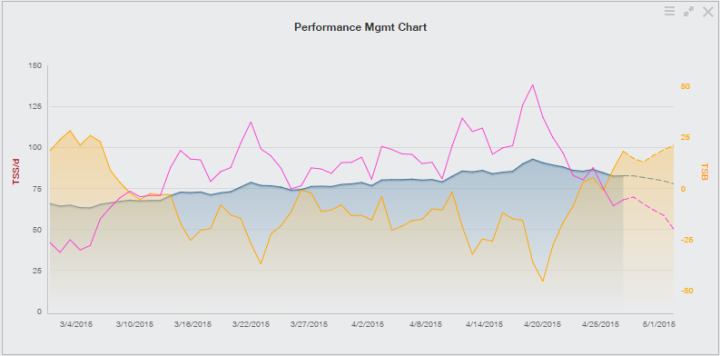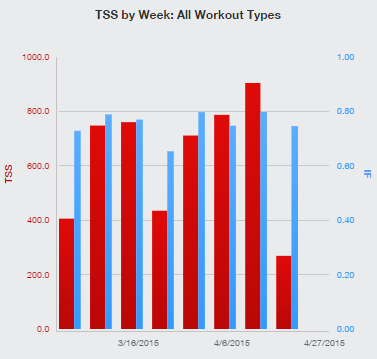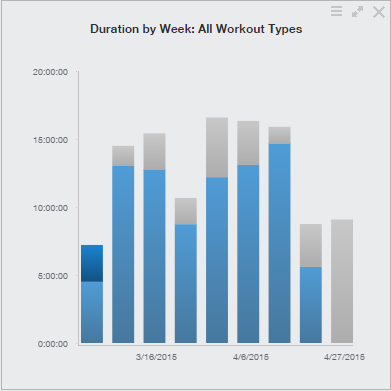 Race Day
Had a great nights sleep Saturday night into Sunday. After I got up and started making my breakfast smoothie, my stomach started grumbling a bit and I started feeling kind of strange. I drank some coffee and about half of my smoothie before I was making a mad dash for the bathroom. Not good when you have a 13 mile run ahead of you.
My wife made up her concoction of baking soda and lemon juice, to calm my stomach, and I chugged that down. It helped a bit. Enough for me to get my stuff together and drive down to the race. I parked about a mile away and figured I would jog a mile to the start line to warm-up a bit. I only made it a about a half mile before things started brewing. I started making a b-line for a bathroom I spotted on the other side of the park I was walking next to. I will spare you details, but I decided that I would not be racing today. I then walked back to the car and headed home.
The next two days were not fun. I haven't felt that bad in a while.
Not a real good start to the race season, but hopefully I have gotten that out of my system. Literally and figuratively!
Fortunately, next Sunday is New Jersey Devilman Half Lite(50 mi) so I should be healthier for that. I would rather miss a half-marathon than a half ironman.