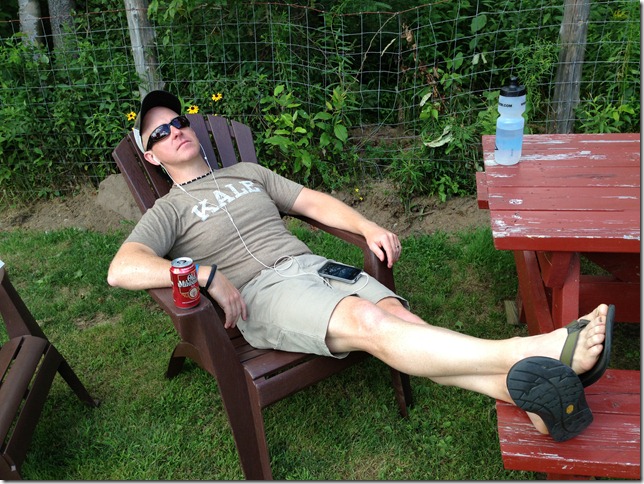 Wow…seems like ages since I actually posted anything on here. The first few weeks after completing Ironman Lake Placid were a bit of a roller-coaster of thoughts and emotions. I had made several attempts to write about, but I was still in the midst of the ups-and-downs and could not really absorb what was going on. Now after almost 2 months, which included a half a month vacation in Europe(more on this soon), I think I finally got a handle on things.
The first thing I had to deal with after July 31st, 2013 was the realization that I had finally completed this Ironman event. I had pretty much dedicated my life to this goal for the past 4-5 years. Not a moment went by where it did not have it cross my mind. Now, in a mere 12:38 hours, it was done. My head could not handle having all this extra bandwidth available to think about other things. Now what? I signed up for next year, but that was a whole year away. I thought having an upcoming vacation would help, but that was not really sinking in either.
After finally coming to the realization that Ironman was completed, lead me to thinking  about my performance. Leading up to the event, my "secret" goal time was always 13 hours if all went well. After beating that by 22 minutes, I then started thinking how I could go even faster. I was also still at the peak of my fitness and why waste that? What else can I do now? Maybe I could do another Ironman or 70.3? Easy big fella! The "little man" on my shoulder kept reminding me about taking a few weeks off. You gotta listen to your "little man", right? I was now all revved up with no place to go!
Fortunately, we had a 17 day vacation planned to hike the Haute Route in the Swiss Alps exactly a month after Ironman. This eventually turned my focus towards something else. We started doing some hiking training with full backpacks and hill repeats. Pennsylvania just doesn't have Alp-worthy hills. While this provided some outlet it also gave me a bunch of time to think about next year. I had nothing planned other than IMLP 2014, so now my head was figuring out what other events I could do. I even found myself surfing to extreme event sites such as Norseman, Celtman, and even Ultraman (look out Rich Roll!).
Eventually, I went and signed up for the Runner's World Half & Festival weekends' "Hat Trick." The hat trick consists of a 5k & 10k on Saturday and a half marathon on Sunday in mid-October. This seemed to fill the void of an upcoming event that I needed. Now I could focus on vacation and then have something to get me back to training upon my return.
So, what does all this mean? I don't know! This is just the kind of stuff you have to deal with after dedicating so much of your time to a goal and then completing it. I never realized that it would be such a stressful post-race experience! You think the hard part is over but you still have to endure different types of related obstacles even after it is over. The one thing that has really sunk in after all this is that you have to enjoy that journey. While doing the Ironman was such a great event, I now think back on all the training swims, bikes, and runs that happened along the way. The people you meet and train with, the beautiful days and the not so beautiful ones. It is all part of the ride and each one of those experiences are part of that event. Now it is time to enjoy some new journeys.