An Ironman is such an unpredictable event. You never know what kind of things are going to come your way on race day. You try to mitigate as many possible issues as you can think of, but you can't control everything. One thing you certainly cannot control is the weather.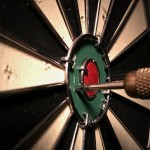 Last year I competed in Ironman Lake Placid with the intention of going sub-12 and was faced with a brutal thunderstorm. The race officials eventually forced many people out of the water on their second loop of the swim and subsequently only counted half the swim and no T1 transition times. Since I felt I had lost some time on my first loop of the bike, I went a little too hard on the second loop of the bike to try to gain lost time and ended up hurting myself on the run. While officially my time was under 12 hours(11:52), I know that the real time was still a 12:40.
Heading into this 2015 season I signed up for Ironman Coeur d'Alene with the goal of a sub-12 time again. I have trained all season with this intention in mind too. I chose Coeur d'Alene because of its northern location and typically cooler climate which I prefer. Sometimes when you become so focused on a goal for so long, it becomes hard to give that up and change. Change is never easy.
Today we are faced with temperatures reaching solidly into the triple-digits in Coeur d'Alene, ID on race day. This is unheard of for this part of the country.  But, just like when you have a tire go flat or losing your bottle of nutrition, you must adapt. Therefore, my sub-12 hour goal has now changed to more like a sub-17 hour goal, or just plain survival. We can whine and complain about it all we want, but I think a true "Ironman" accepts the challenge in front of him/her and figures out how best to deal with it. The obstacle in front of us has changed, we must figure out how to deal with it. Speed becomes a relative term at this point. It may end up being our most demanding event ever and the one we will never forget for sure.
Dealing with the Heat
I am started thinking about some some tips and things to help deal with the heat, so here they are in no particular order…
Hydrate early & Often – start taking in electrolytes the day before the race as well as race morning. Severly limit or avoid alcohol too. 🙁 I will save that for after the race I guess.
No wetsuit if over 76.1 def F – Although it may be cooler in the morning, if the water temp is over 76.1 you risk dehydration earlier by wearing your wetsuit. Not to mention that you are inelidgable for any AG awards( I don't really have to worry about this).  This was a lesson I learned from my coach who wore his at LP a few years ago and was dehydrated when he got on the run. No sense starting out with a large hydration defic
Extra salt pills or Base Salt – I usually never do anything new on race day, but I just heard about Base Salt from Base Perfomance from Christine Lynch when she was recently on the ZenTriathlon podcast. I did previously use salt caps, but this is absorded quicker through the mouth which I think is more effective. Jury is out on this one, so we'll see how it works.
Cooling Sleeves – I recently picked up a free pair of cooling sleeves from the Todd Wiley Lake Placid Triathlon camp I attended last month. I didn't realize how essential these might become to reflecting the sun off my arms and also provide some material to keep moisture close to the skin. I will pick up water at each aid station no matter what and pour it over them and the rest of me.
Nathan Handheld Bottle for Run –

This is another ZenTriathlon tip(I am going to owe Brett some donations after this race). I will keep this bottle filled with ice water at each aid station and slowly drip it over me during the run. The coolness in my hand should also help keep my blood cooled too.

Jump in the Lake?! – The run course at IM CdA is on a path that follows the shoreline of the lake. Perhaps we will be able to just jump in the water every so often and cool off. Not sure if that would break any rules, but it might be an option.
Eat Amrita Bars! – Sorry I could not resist this one! But seriously though…it becomes very difficult to want to eat when it is really hot, but not doing so is a sure way to a serious bonk. Plus, Amrita Bars are even more yummy when they are soft and gouey!
Also, here is a great little Ironman Coeur d'Alene "Cheat Sheet" from Coach Jen Rulon…
Be Safe out there! Any other tips are greatly appreciated too. Use them in the comments.