It is really hard to believe that I have lived in Pennsylvania for over 45 years, traveled all over the world and have never been to the city 4.5 hours to our West. It is the place we Eastern-PA-er's usually refer to when we hear of a PA town that we have no idea where it is. "Oh that must be out near Pittsburgh somewhere…" is the typical phrase. If you ever meet someone who is from Pittsburgh or grew up there, they have nothing but great things to say about it and there is a large sense of pride for their city. My wife has been itching to visit there recently and came to the realization that the only way she could get me out there was to find some type of endurance event to sign up for. She saw the Pittsburgh Marathon table at the last years' Runner's World Half Marathon race expo and made a B-Line for it. Before I knew it we were signing up for the Half Marathon in 2014.
Over the months that passed between signing up for the event and the event itself, my wifes' knees had not cooperated with her training. She eventually came to the realization that she was not going to be able to do the race. So it was down to just me, but we were still doing a long weekend in P-Burgh.
We made the 4 1/2 hour drive west on the PA Turnpike on Friday morning after I knocked out my long swim for the week. It was a recovery week for me so it worked out pretty well with the race on Sunday. My wife had performed in-depth analysis on all the restaurants in the Pittsburgh area locating all "farm-to-table", organic restaurants. They were also required to have at least one vegetarian or vegan option for me. Dining out for us has become much more complicated these days since my wife has changed to eating a more "cavewoman"-like diet and me being the plant-based vegan. Although I sometimes slide into more of a vegetarian while traveling just to make things a little easier.
Friday Lunch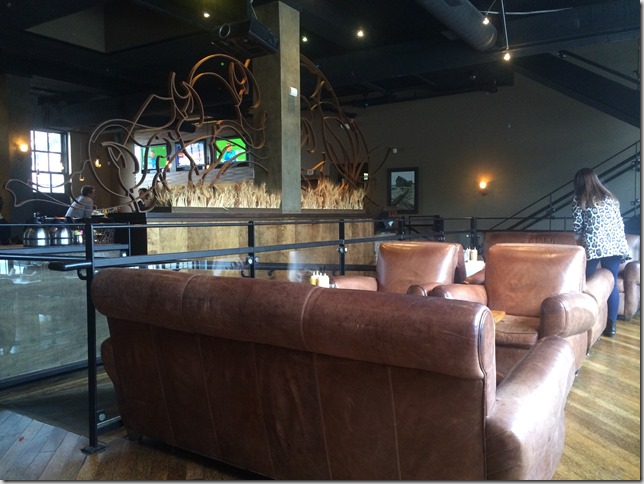 Our first stop in Pittsburgh was BRGR on the Eastside of the city. They also have a couple other locations, one of which is in the PNC Park baseball complex. The place was really good and they have an extensive draught beer selection. This came in handy for my new favorite social network, Untappd! They have good selection of handcrafted burgers which you can get with the roll or lettuce for any of you carnivorous folks out there. For the veg-head, the "Santa Fe Hippy" burger is outstanding! I think this is the best veggie burger I have ever had in my life. I knew when we left here that we would be back again before we left. At least once.
We made a quick stop at the Whole Foods Market just down the street, before making our way to our hotel. One of good friends is from Pittsburgh and her dad had helped us with where we would should stay. We stayed at the Hampton Inn just north of the city which was a very nice hotel and the location made the logistics for getting in and out of the city very easy. It is a short drive to get to the "T" light rail line at the Allegheny station which is right next to Heinz Field. Two stops and you were in the heart of downtown Pittsburgh. It made the whole experience very enjoyable. Especially considering all of the events that were going on downtown that weekend. Marathon of 30,000 people, Penguins playoff games, and Pirates baseball games.
Friday Dinner
We settled into our nice room at the Hampton Inn on McKnight Road and before we knew it is was time to head out for dinner. For dinner, we had made reservations at Salt of the Earth (NaCl) which was also located on the East side of the city not too far from BRGR in the Garfield neighborhood. The area looks like it had been pretty run down at some point but they were working to bring it back to life a bit. The NaCl looked to be the "seed" for doing that as it stuck out well against some of the more dingy buildings around it. Although the lime green Mexican restaurant up the street did its fair share of sticking out too. Salt of the Earth is a pretty trendy looking place, with a very high ceiling and the dining room lined with long tables providing a more communal dining experience. The bar wrapped around the perimeter of the dining room on two sides and a large chalkboard wall and a large front window took the other sides. We were seated upstairs in a loft-like area that overlooked the downstairs in the middle. It was kind of odd décor since there was nothing on the walls. It was also very warm up there since all the heat had eminated up there.
To start off I had the White Asparagus soup and my wife had the Steak Tartare(ugh!). The soup was a puree soup with some almonds on top for garnish. It was very good. My wife seemed to enjoy her raw animal flesh and said that the pickled vegetables added to the flavor. It looked like dog food to me though. For my entrée I had the Tofu Curry which was also very good. It was a mix of spice and sweet and was definitely a unique mix. My wife enjoyed the Duck entrée but said that the carrot puree that came with it didn't really blend well with the asparagus and duck.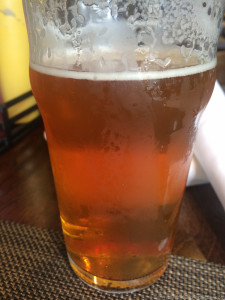 It was also Craft Beer Week in Pittsburgh so I hit it at a good time. NaCl was running a food pairing with Shawneecraft brewery this evening so I was able to sample their Double IPA along with my meal. It was pretty good.

After dinner, we stopped at Toast! Kitchen and Wine Bar for a nightcap. My wife was itching for a glass of wine and the wine at Salt of the Earth was a bit pricy for her taste. Toast had sampler taste size glasses of wine which was perfect for her. I enjoyed a Lagunitas IPA, which I had had in San Francisco last month and also a Breckenridge Brewery Ophelia(draught) which I didn't care for. I am not a fan of wheat beers. I traded the Ophelia in for a Dogfish 90 minute IPA, which is always good.
Saturday
After a good nights sleep we had breakfast at the hotel. The conti breakfast was one of the best ones I have seen, but there was a large group of kids in green t-shirts infiltrating it when we went down there so it was pretty hard to get what you wanted. I ended up going down an hour later and it was smooth sailing. I enjoyed a fresh Belgian Waffle which was rather delicious. While we ate in the room, we researched our logistics in the city for the day. We would do a dry run of our plan for Sunday Race morning just to familiarize ourselves with it. Park at the Carnegie Science Museum/Heinz Field, then T-rail to downtown. Piece of cake!
We then walked around the city a bit and headed over to the area called "The Strip." A lot of outdoor markets and things along the way. It was about a mile and quarter, but seemed a bit longer. Our plan was to hit the Church Brew Works for lunch which was another 1.25 miles past the strip. On the way I decided we would catch a bus back into town. I hate how we always seem to walk all over the place the day before my races. I should be taking it easy.
Church Brew Works was really cool. It was an old church converted to a brew pub. Food was pretty good and the Thunderhead IPA was excellent. I found out later that the Thunderhead IPA was not actually brewed by the Church Brew Works. Oh well it was good.  To eat I had pizza and pierogies. Kind of lame, but I was rushed to order and kind of choked. Regardless, it was tasty.
After lunch, we then took the bus back to downtown. It worked out well because it had started raining. The bus stop had a bit of shelter so it was a good decision. We then went to the convention center for the packet-pickup and expo. It was a huge expo and there were tons of people pouring in and out. This was bigger than the San Francisco Rock 'n' Roll Expo. We collected our swag and were out of there. The rain was just stopping as we left.
Next, we walked downtown a bit and ended up at Point State Park. This is the triangular-shaped park at the convergence of the three rivers. Very nice park with a fountain and nice landscaping. We ended taking a little siesta due to the insulin surge and beer buzz from lunch on the river wall that runs along the Monongahela River side. The sun had come out and it was quite nice out. The breeze had a nice coolness that balanced out the heat of the sun.
After walking around a bit, we decided to go to dinner a little earlier than planned. We had reservations at Six Penn Kitchen for 6:30pm on OpenTable, but I was into eating a little earlier with the race tomorrow. They agreed to seat us early, so we did. It was a really good meal. I think the best one we had in Pittsburgh. Service was outstanding too. We decided to split a bottle of wine, which probably wasn't the wisest decision for me with the race tomorrow but what they hell. The wine was called the "Immortal Zin" which I though was funny since we were at the Church Brew Works for lunch. It was a whole religious, alcohol theme today. We started out with the house salad, which was a really good salad. I had the Garden Risotto and Denise had the Braised Short Ribs. Both were outstanding. Denise said the Short Ribs were amazing and she was kind of uncertain about it when she ordered. Great meal and worth a stop for sure.
Post-dinner, we made our way back out of the city and up the highway to our hotel. Early to bed since I had to get up at 4:30am for the race. I will create a separate post for the Race Report and will add a link here once I get it done.
Race Report
Pittsburgh Half Marathon 2014 Race Report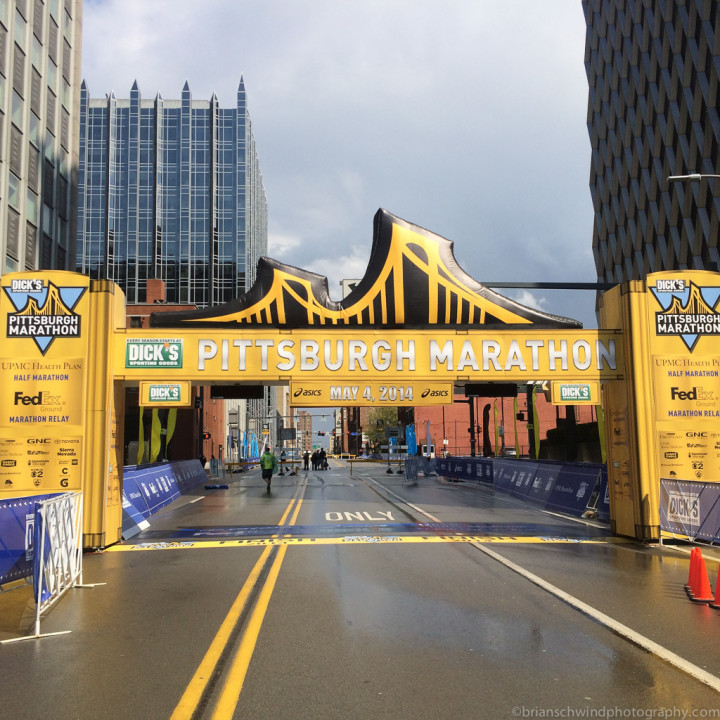 Sunday
After the race, we quickly made our way out of the city and back to the hotel. It was still before 10am, so I was able to get last dibs on the hotel breakfast buffet. We then showered up and headed north to the BRGR located in Cranberry Township mall. It was about 20 minutes north of the hotel. This one was quite a bit larger and they had almost double the beer selection. I had another great veggie burger and best of all was a Mojo IPA that was a NITRO tap. Yummy! It was like a creamy Boddington-style IPA. This put a damper on my trying any other types of beers and I ended up having two of them. So good!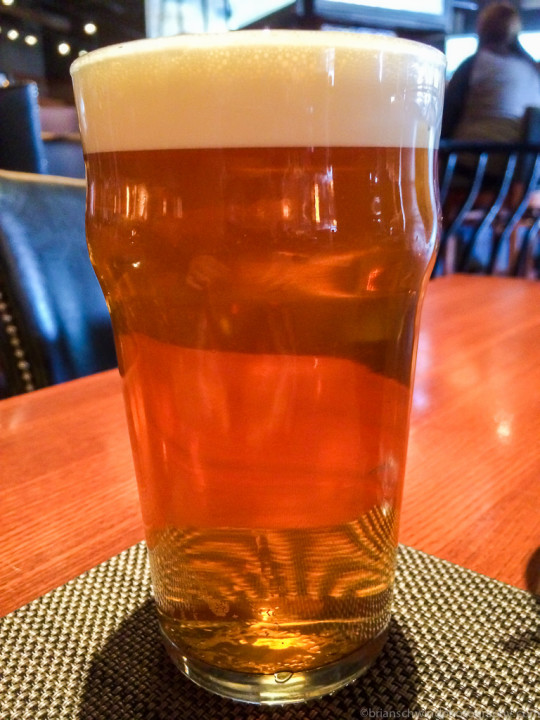 We then headed over to a nearby Whole Foods. My wife had gotten some Gouda cheese at the other store and was desperately seeking more to stock up on. She was pretty psyched to find they had a bunch of it too.
We then headed back to the Hotel and I headed down to the Hotel Pool. I was going to jump in the hot tub but there was an older couple in there and the guy was massaging the lady's shoulders, so I decided not to crash their party and jump in the pool for bit. They eventually left and I jumped in the hot tub for a bit. This was then followed up with a little nap afterwards.
For dinner we had made reservations at Spoon also through OpenTable. I am a big fan of OpenTable. Here is a list of all the Pittsburgh restaurants they serve. Spoon is the big brother restaurant of BRGR and is located right next store to the Shadyside BRGR location. Spoon is a little more fancy and expensive than BRGR. The food there is well presented, but portions are pretty small. They are also pretty lacking in vegetarian or vegan options on the menu, but most places in Pittsburgh are. I had their only option which was the Spring Vegetable Tasting, which consisted of saffron and mushroom rice "grits" , white asparagus puree, artichokes and fava beans. It was pretty good again not a lot of food for someone who just ran a half marathon.  My wife had more steak tartare ("raw meat") for appetizer and the duck for entrée. She said it was good.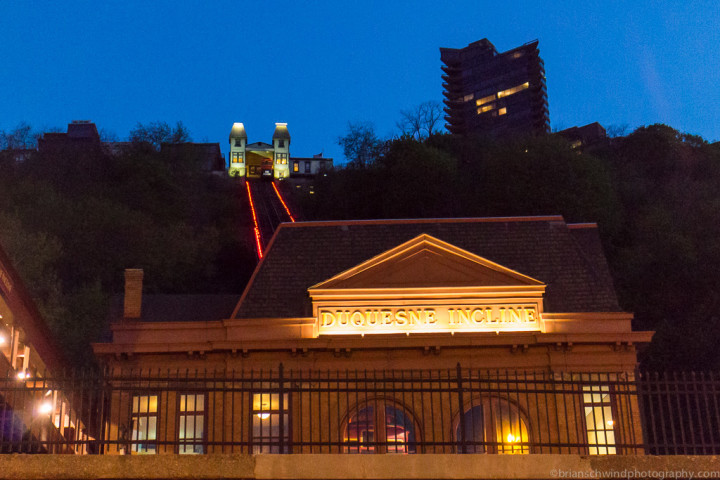 After dinner we ventured over to the Duquesne Incline which is a funicular that runs up-and-down the steep hill on the South Side of the city. We parked across the street and took the steps and pedestrian bridge over the road to the station house, paid our $2.50 each and road to the top. We were the only ones in the car which was pretty cool. There is a small museum at the top and an overlook of the city. They had large wrought-iron bars around it so it was kind hard to get any pictures on the tripod. There was also a bunch of East-Asian tourists jockeying for position too. The view of the city was pretty nice though.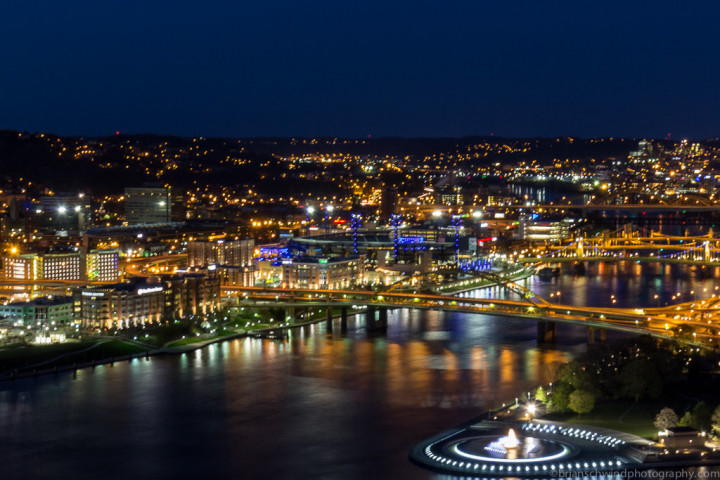 We took a walk down the street hoping to get some better views but it was totally blocked by either houses or restaurants. Since it was Sunday night most of them were closed. We did manage to finagle a glass of wine at La Mont Restaurant by the manager who was nice enough to serve us despite the bartender going home already. It was a really nice view from there through the large picture windows. The place seemed like it was out of the 20's with the large glass beaded chandeliers and very ornate woodworking on the walls and ceiling. The people eating there seemed ot be out of the 20's too, except for the one girl with the skin-tight red sequined pants. Hmmm? I hope that was his daughter?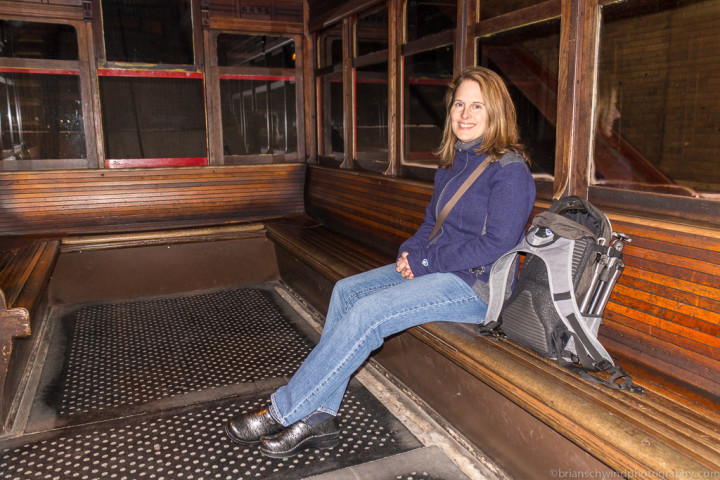 Our ride back down was solo too. It was a great finish to a nice weekend to our city to the west. The city has a very special feel to it. It is big city with a small town feel to it. I always felt very safe here and it is so easy to get around. I think it will only get better in time. Hope to get back again soon.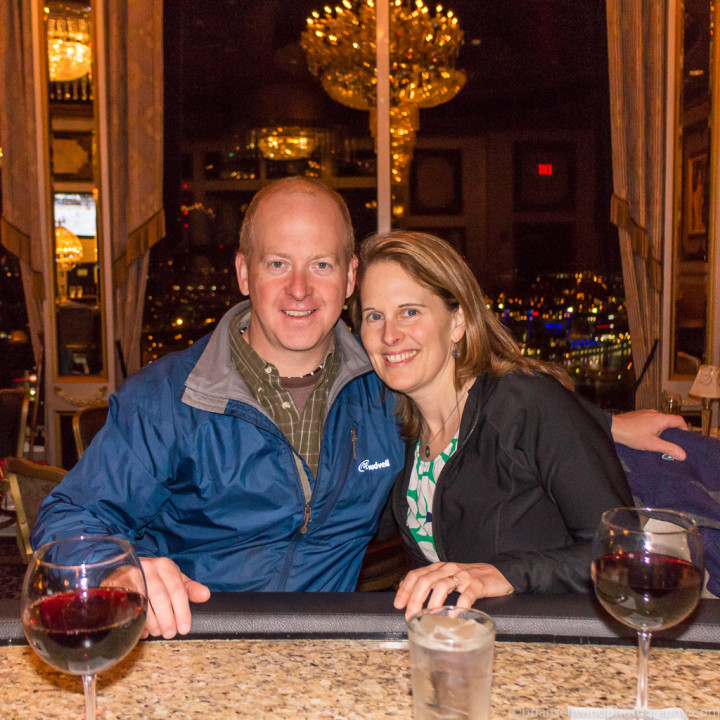 Monday
We enjoyed another hotel breakfast and then packed up our stuff. We made one last stop at BRGR for lunch and then we were on our way back east on the PA Turnpike. Denise ended up getting sleepy, so I took over on the drive home. We had a pretty smooth drive with no traffic issues. It was a fun weekend, but back to reality.