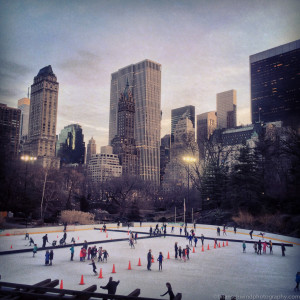 I started off this week with a day off from official training, but that didn't mean I didn't rack up any miles on my feet. I attended the National Retailers Federation(NRF) expo at the Jacob Javits Center in New York City on Monday. My wife came along and while I was talking to vendors, she was out perusing the streets of the city. We took the Bieber Bus up and I ended up spending about 4 hours at the show. I set my Jambone UP to timer mode and it said I tracked about 2 miles while expo-ing. Walking and talking for 4 hours just exhausts me.
We made reservations that evening at Candle 79, which is a highly acclaimed vegan restaurant on East 79th Street just east of Central Park, so we had some time to kill. I stopped off at  B&H Photo on 34th & 9th Ave while Denise made her way up from Chelsea Market. It worked out perfectly as she was coming up the block as I exited the store. We then took the subway uptown and walked through Central Park for a bit. We still had a couple hours to go, so more walking. I tracked 10 miles for the day.
We eventually made our way to Candle 79. It was very nice and I was a bit overwhelmed by all the options that I could eat the menu. My wife, who is leans more to the Paleo side of things these days, didn't have quite as many options. The tables were turned. I ended up overdoing it a bit with soup, appetizer and entree, but still found some room for dessert. It was pretty good.
Training
Enough of the gallivanting around NYC, and back to training. The work week was pretty basic with a couple rides on the trainer and a couple swims. On Wednesday, I did a graded treadmill test as per Joe Friels' Triathlon Training Bible to measure my current LTHR for the start of the season. My results were not that impressive, but neither were my first FTP test. I hope to do this at the end of my prep phase and after each base phase to assess my run fitness and progress. My LTHR was around 167-170bpm.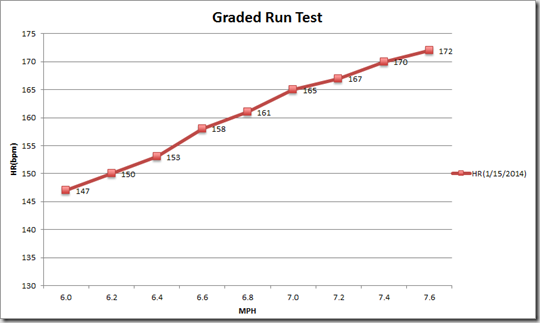 Saturday was the Megsmiles day, in honor of Meg Cross Menzies who was tragically killed by a drunk driver while out on her morning run on January 13th. It was pretty fun following everyone who was cranking out some miles that day. I started out with a 2 hour trainer ride and then threw on my shorts and headed out for a 4 mile brick run after. I tried to take my dog Yuki, but he wasn't too fond of the wind blowing in his face. It was a nice run, a little cool though.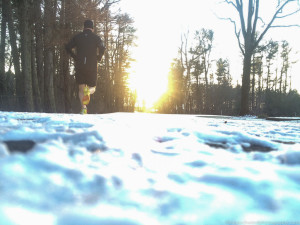 Sunday I was feeling a bit groggy in the morning. Perhaps a 4 mile brick run after a 2 hour trainer ride was a bit much for this early in the season. Regardless, I did head over to Rodale Fitness Park for an EASY hour and ten minute LSD run. It was nice day for a run, but I was feeling it. I think I will take another Monday rest day next week.
That's about it that week. Nothing too exciting. I do have a new race announcement coming that should be pretty cool. More on that later.