Week Totals
Type
Distance
Duration
Rest
Bike
124.5 mi
07:53
Run
23.4 mi
03:44
Swim
5522.7 yd
02:05
Total Duration:
13:42
I managed to survive another post-race build training week. Coming off a race and getting right back to training is always a bit brutal, but coming off a very difficult, hilly, and hot race at Rev3 Quassy is more challenging than anything I have experienced. My coach fortunately gave a rest day on Monday which I think helped recover a bit. Nonetheless, the bikes and runs were very tough through the middle of the week. There is just this constant stiffness in your legs that continues to remind you of every one of those hills at Quassy.
The weather during the week made a refreshing change to more comfortable temperatures from the heat and humidity of the week before. But Thursday and Friday turned to heavy rain which put me back on the trainer on Thursday night. My Thursday night workout was a tempo workout, so it kind of worked out well. I was curious to check out my actual power output and see if there was any changes. I didn't notice any great increases, but that could have been due to the fatigue still in my legs.
Things made a big turnaround on Friday. My hour swim on Friday was more soothing to me than anything. Then I followed that up with a good massage later in the day. This seemed to clear out the last remnants of Quassy in my legs. Now I was ready to take on the long ride and run of the weekend.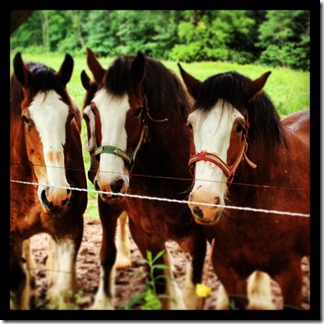 I decided to venture a bit more south and ride the Quad County Metric course down towards Green Lane via Limeport, and Spinnerstown area, then back towards home from the west through Bally and Huffs Church area. I also made a stop at my parents house to fill up my water bottles. I needed to ride for 4:30, so I still needed to add some more distance to the ride. I ended up heading back out to Topton and follow some of my typical route back to home again. It was a really nice ride into some areas that I haven't seen in quite some time. It was kind of like a trip back in time to areas that I frequented while growing up in that area. The weather was perfect mostly overcast and light winds made for a comfortable ride. It was a bit hilly too and I ended up racking up as much elevation gain as I did at Quassy, although this would end up being 70 miles instead of 56. Everything was feeling pretty good the whole ride and fueled myself up with some Skratch Labs PB&J rice cakes, Chunks of Energy Chia Chunks and a little bit of Hammer Perpetuem. No GI issues to speak of.
After arriving home, I quickly changed into my run gear and headed out the door for my 20 minute brick run. My wife didn't realize I had a run after and was a bit shocked when I went running out the door. The run felt really good the whole time and I kept the pace fairly calm at around 8:30. After wrapping that up, it was time to shower up and head out for some dinner and then to a party that one of my wifes' work friends were having. I was doing pretty well all night until around 9pm and then I was ready to get home.
Sunday, the temperatures jacked up a bit into the 80's. I thought I should probably acclimate a bit to the warmer temps on the run so I waited until after lunch time to start out. I needed to run for 2.5 hours and I decided to head to the Lehigh Parkway today. It was a good choice since it provided some nice shade in many parts along the trail. I also added some additional miles by venturing further south following the Little Lehigh Creek via the roads. It was a nice change of scenery, but some of the roads had some blind turns on them which made me a little uneasy. The run felt pretty good and the 70 mile ride the previous day didn't seem to affect me too much.
Next week should be a fun one. Heading up to Lake Placid next weekend for good training weekend on the race course. Thursday will be a little tough since we are heading up after work, so it could be a late night getting up there. Planning on doing a long swim on Friday with a bike after, then long bike on Saturday and long run on Sunday and back home again. Badda-bing, badda-boom. Will be nice to get up there though and get the LP juices flowing.