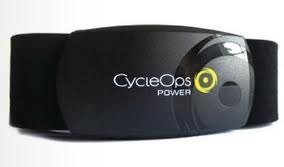 Update 7/12/2013: Please check out my updated review additions to the CycleOps(now PowerTap) PowerCal unit update post here…
I have been eagerly wanting to start training with power, but am too cheap to fork out the big bucks for a PowerTap or a crank-based power meter. Then came the CycleOps PowerCal Power Meter/Heart Rate Monitor. For ~$100 I could have a fairly consistent way to measure way to quantify my rides. I read the review over at DC Rainmakers' site and was tossing it around for awhile. Then my Garmin "Premium" (HA!) Heart Rate strap totally died on me so I needed a new HR monitor anyway, so I thought for $30 more I would give it a whirl.
At first I had nothing to compare it too, then I ended up bucking up for the Kinetic inRide power meter for my Kurt Kinetic Road Machine Trainer. Kurt claims that the inRide is around +/- 1-2% accurate(not sure where I saw this), so I thought this would be a good unit to compare too.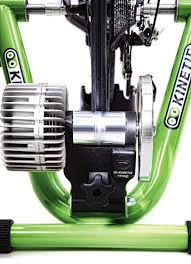 I used my inRide on my laptop with the TrainerRoad workouts and then paired up the PowerCal with my Garmin 910xt. This one way to make those winter workouts a little more fun I guess.
As you can see from the table below, that PowerCal has been running about 20-30 watts below my inRide. It seems that it is much lower especially at the higher wattage levels. Despite this I feel it is fairly consistent, especially on a total ride basis. The individual readings on the PowerCal are all over the place, which is also cited in DC Rainmakers' review as well. But if you assess the total ride wattage it is pretty close.
The PowerCal does not have any input as to the specific riders' age, height, weight, or sex and calculates strictly on heart rate. It does not peform any type of calibration either. It astounds me as to how they can accurately calculate this very specific measurement with so many unknown variables. Given this it does a really decent job at it. Pretty amazing really.
I will continue to assess this tool, but it seems like a fairly good tool for measuring an overall ride for the money. I would not count on it for assessing your power output at a moment in time during a ride. The one week I noticed my HR was a bit more depressed training than normal and I did see some of that indicated in the power measurements as well.